***** We received the pins today and everyone LOVES
😍 them! Thank you so much for the great work! The Director commented on how professional and well made they are.
Sheryl 
Las Animas County Department of Human Services
Income Maintenance Technician
---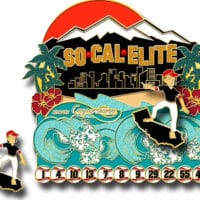 ***** "We would like to thank you for our awesome Cooperstown pins! We have been getting so many positive comments about our pins being the best looking pins the players, umpires, parents have ever seen! It is one of the most sought out pin in Cooperstown Dream Parks.
We had players waiting outside our team room waiting for pins! We had players trade jerseys and hats for our pins!!! Thank you so much!!" ~ One HAPPY mom…
---
*****

 

South Shore Hawks
– The pins look great and the quality surpassed my expectations, thanks again – Anthony
---
*****
We received all of our pins yesterday.  They look better then I thought.
~ Thank you, Mike Sillix U12 Screaming Eagles Baseball
---
*****My experience with you has been nothing short of awesome! Thank you so much!!!
~Mesa Bomb Squad
---
***** I got the pins today .. thank you so much for all your help!! I LOVE them 

😍

they're so pretty !!! I was worried about not getting them in time ! Thank you so very much !! Very much appreciated!! 
---
***** We received the pins. Thank you again for all your help. The pins are great and the boys are looking forward to trading them at Cooperstown.
~Sacred Heart Angels
---
***** We got 'em, Jeff, and they look GREAT!  Many thanks!!