We are excited to announce the launch of our brand new website! Our goal was to provide our customers a website that exemplified the experience of working with The Pin Creator: easy, efficient, and enjoyable. Featuring up-to-date product information, easy navigation and mobile efficiency, creating your perfect pin is more convenient than ever. We partnered with web design company Subtle Effect to build a website that streamlines the consumer experience whether you are a first time customer or have worked with us previously.
We designed our new website to make finding what you're looking for fast and easy. Our navigation bar allows you to browse by type of pin ("Pins") or how the pin is made ("Pin Styles"). The Pin Creator is more than just pins! You can also explore our novelty items like coins, keychains and lanyards. You can even conveniently pay your bill right on our website.
At The Pin Creator, we aim to provide our customers with a seamless process from beginning to end. Ordering your pins only requires a few simple steps. Our convenient Pantone Color Chart provides you with hundreds of colors to choose from, so you know you're going to get a pin that is exactly as you envisioned it.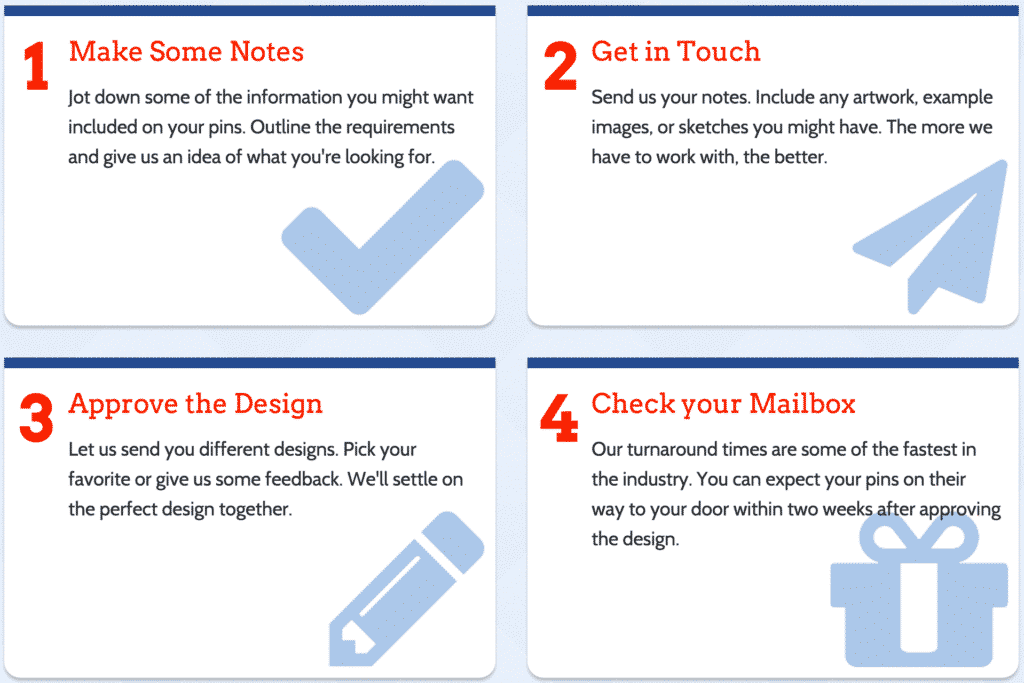 Browse through our photo galleries for inspiration or upload photo ideas of your own and get a fast, free quote. To help you turn your pin vision into a reality as easily as possible we even offer free artwork and revisions.

From design to delivery, ordering from The Pin Creator provides you with a top-quality product with a best-price guarantee!
Call 1.855.290.9900 for FREE Quote
For email inquiries, use our Contact Page for an easy-to-use form!