Comparing Cooperstown Trading Pin Styles: Die Struck and Offset Printed
At The Pin Creator, we offer a variety of different pin styles to suit our clients' tastes and needs. Depending on the design and how you envisioned the pin to look, choosing the right style of pin can be an integral part of making sure your Cooperstown trading pins look their best.
Two of the styles we offer are die struck and offset printed pins. Although it may seem surprising, there are many differences between the two styles ranging from production to price. We've put together some information about both so that you can decide which style is for you!
Die Struck Style Pins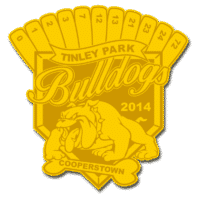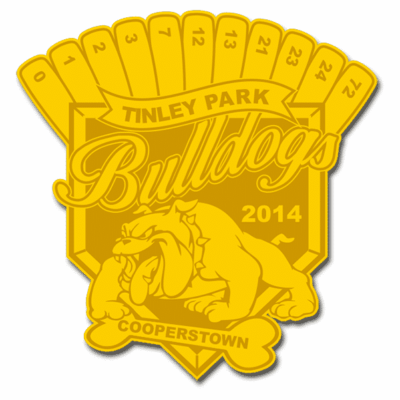 This style pin comes in soft or hard enamel. To create these pins, a mold is crafted from the artwork we create for your pin order. The mold is made of iron and is electroplated with one of 4 main coatings: nickel for silver color, dyed black for black metal, and brass or gold for a gold or copper color. The recess parts of the pin are filled with either a soft enamel paint, which will give the pin the look and feel of ridges and recesses, or a hard enamel paint, which is fired in the oven and essentially turns to glass. This creates a smoother pin.
The hard enamel die struck pin is also sometimes referred to as Cloisonné. For this style, PMS spot colors must be used and there must be a thin line of the base metal between colors so that they do not touch in the design. These pins will feel heavier and will be a bit thicker than an offset printed pin. Die struck pins tend to be $0.10-$0.15 higher in price than offset printed pins and hard enamel pins can be $0.25-$0.30 higher in price.
Offset Printed Style Pins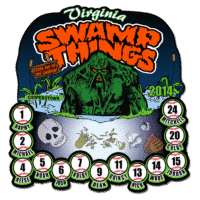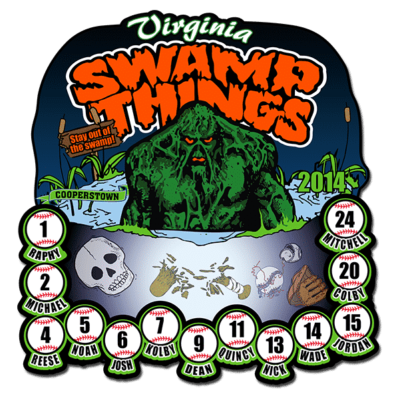 These pins are are made from stainless steel metal. Like die struck pins, a mold is created from the artwork we create as part of your order. The pin's image is then printed on the stainless steel and covered with an epoxy coating, making the pin feel smooth. Instead of PMS spot colors, this process uses CMYK color mixing. With this method, you can have colors touching in the same area of the design and also can use gradient color shading in the design. These pins are a bit thinner and lighter than die struck pins due to the difference in materials. These pins will also take 3-4 days less to produce than die struck pins and tend to be less expensive.
---
If you're still not sure which style will work best for your Cooperstown trading pin design or logo, don't hesitate to contact us with any questions!