A custom pin given to an employee as a means to award them for a great job is something most corporations do.
Show how much you appreciate employees who go above and beyond normal work expectations by rewarding them with an award pin.  These are custom pins that feature your company's logo, or the type of achievement the employee accomplished. For example, you may want to give out pins when employees reach different years of service levels, such as five, ten, fifteen, twenty, or twenty-five.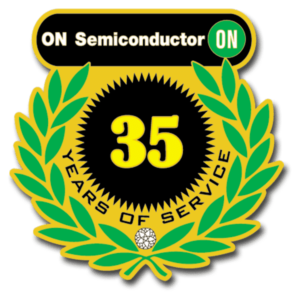 Use Employee Pins to Promote Cross-Training
Employee pins can also be used as employees learn and can complete multiple job duties. Being cross-trained in multiple areas gives employees more value for your business. Cross-training is common in the restaurant industry, where employees can be trained for both front-of-the-house and back-of-the-house stations. After an employee becomes proficient at their station, you can award them with a new pin, which they can wear on their lapel. Encourage them to learn new stations by giving out a new pin each time they become adapt in their new location. You can even tie pay grade increases based on the number of pins the employee current holds to provide further incentives for cross-training.
For additional help call 1-855-290-9900